Changes are in store for the Carrie Chapman Catt Center for Women and Politics with the departure of a longtime staff member and the addition of continuing and new personnel.
Julie Snyder-Yuly, who has been employed at the Catt Center since March 1998, will end her appointment on July 31 to pursue a Ph.D. in communication studies at the University of Utah in Salt Lake City.
"In her 14 years at the Catt Center, Julie has been involved in just about every program and activity we offer," said Dianne Bystrom, director. "She has played a key role in the development of the Catt Center and her knowledge base will be hard to replace. But, we understand and support her desire to earn her doctorate and pursue new opportunities."
In her tenure at the Catt Center, Snyder-Yuly has served as its public relations, events planning and student programs coordinator. She has contributed to the development, implementation and management of such student programs as the Catt Associates, Legacy of Heroines scholars and interns, Women's Leadership Retreat, Fall Leadership Institute, and the interdisciplinary undergraduate certificate program in community leadership. Snyder-Yuly has taught courses in leadership for the College of Liberal Arts and Sciences and Women's Studies through her work at the Catt Center. She also oversees the annual Women Impacting ISU calendar, which honors ISU faculty, staff and students for their leadership.
Snyder-Yuly, who currently serves as assistant director of the Catt Center, has also worked for the Women's Studies program during her tenure at Iowa State University. From July 2004 through July 2009, her position was split between the Catt Center and Women's Studies. In this role, Snyder-Yuly coordinated public relations and planned events for both programs, taught courses and advised Women's Studies majors.
"I have had tremendous opportunities to develop personally and professionally over the last 14 years," Snyder-Yuly said. "It is because of these opportunities that I am able to move toward my goal of attaining my PhD. I am excited to see the center grow and looking forward to seeing where the new staff take the center."
Snyder-Yuly earned a bachelor's degree in psychology in 1992 from the University of Iowa and a master's degree in interdisciplinary graduate studies from Iowa State in 2003. Her master's thesis – Harassment Prevention Training in Higher Education: Educating or Silencing? – received the ISU Research Excellence Award. She also has been honored with Iowa Task Force for Young Women Courageous Advocacy Award and the Margaret Sloss Gender Equity Award. Currently active in P&S Council and the University Committee on Diversity, Snyder-Yuly was selected to participate in the 2010 ISU Emerging Leaders Academy. She also participated in Leadership Ames in 2006-2007. Snyder-Yuly also serves on the board of directors of the Ames-ISU YWCA. She has co-authored several academic journal articles and given numerous professional conference paper presentations, primarily on the representation of race and gender in various media formats.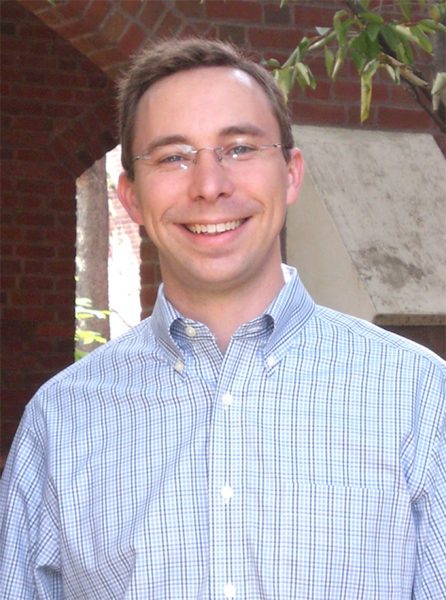 Clinton Stephens, who has served as a graduate teaching assistant at the Catt Center since the spring 2011 semester, has accepted a newly created, full-time position as scholar-in-residence for leadership education.
Stephens has a joint appointment between the Catt Center and the College of Engineering. Appointed as a lecturer in the Department of Industrial and Manufacturing Systems Engineering, he will teach courses, conduct research and provide administrative support to the leadership certificate program coordinated by the Catt Center. Stephens will also work closely with engineering students to develop their leadership skills through courses and co-curricular programs. The new, three-year position is funded by the College of Engineering.
"We appreciate the support of the College of Engineering in helping staff our growing leadership certificate program, including the teaching of LAS 222, 'Leadership Styles and Strategies in a Diverse Society,'" Bystrom said. Enrollment in LAS 222 has grown from 20 students in one course section in the 2008-2009 and 2009-2010 academic years to 112 students in five course sections, including an online class, in the 2011-2012 academic year. "We anticipate teaching around 200 students in LAS 222 in the coming academic year," she said.
The College of Engineering has helped pay for Stephens' appointment as a graduate and predoctoral teaching assistant since the spring 2011 semester. "We are pleased to have Clint continue teaching the core LAS 222 leadership class and provide stability to the leadership certificate program. He also will develop new leadership classes, conduct research on leadership theory and practice, and administer the development of the certificate program," Bystrom said.
In addition to administering and teaching in the leadership certificate program, Stephens will oversee the transition of the LAS Dean's Leadership Council from a student organization to a one-credit-hour per semester class. LAS Dean Beate Schmittmann recently moved the administration of the Dean's Leadership Council to the Catt Center. LAS is supporting a graduate teaching assistant to facilitate the development and execution of this new leadership experience for incoming freshman students.
"Working with the community leadership program this past year has been excellent and I'm thrilled to join the Catt Center full time to continue growing the program and continue working with our students," Stephens said.
Stephens earned a Ph.D. in educational leadership and policy studies – with an emphasis in higher education administration – in 2012 from Iowa State. He earned a master's degree in counseling and student personnel from Oklahoma State University in 2005 and a bachelor's degree in business administration from Kansas State University in 2002. Stephens has served as a lead facilitator and consultant for the LeaderShape Institute, has presented papers at several professional conferences, and has submitted manuscripts for publication.
The Catt Center is in the process of adding two staff positions – a full-time public relations, events and student program coordinator and a part-time communications specialist – with the support of LAS Dean Schmittmann. The positions will bring the center back to previous permanent staffing levels last experienced in 2008-2009.
In addition to Bystrom and Stephens, the Catt Center staff includes Valerie Hennings, who serves as scholar-in-residence at the center with a joint appointment with the Department of Political Science. The center also will have one graduate teaching assistant and several undergraduate student assistants on staff in 2012-2013.
Published: July 9, 2012