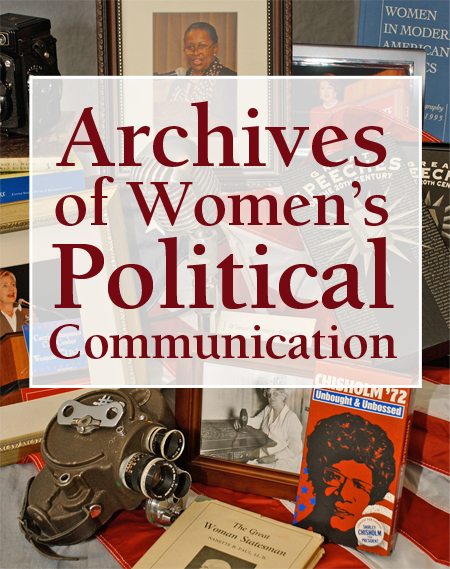 As part of a year-long series of expansions and updates, the Catt Center has established a new internal review board for its Archives of Women's Political Communication.
The board, which held its first meeting in April, is comprised of Iowa State University faculty from a variety of disciplines. Its purpose is to review the archive annually and provide feedback on the content and design of the online resource. This feedback is then used by the Catt Center in devising short- and long-term goals for the archives. The members of the internal review board are:
Michele Christian, associate professor, University Archives
Raluca Cozma, assistant professor, Greenlee School of Journalism and Communication
Abby Dubisar, assistant professor, Department of English
Valerie Hennings, scholar-in-residence/adjunct assistant professor, Catt Center and Department of Political Science
Mariana Medina, assistant professor, Department of Political Science
"We are fortunate to have these faculty members, who possess such a wide-range of expertise, join the center's efforts to expand and build the archives," Hennings said. "I am excited to work with this impressive group of scholars."
Hennings has directed the center's work on the archives this past academic year. In light of the board's suggestions, next year's plans for the archives involve building the collection across speech genres, such as announcement and commencement speeches, as well as including the profiles and speeches of women Congressional candidates running in 2012.
Established in 2006 with a gift from Mary Jo and Richard Stanley of Muscatine, IA, the archives is an online collection of women's political speech. Currently, the archives includes more than 765 speeches from 258 women leaders around the world. Since January 2012, users from 18 countries – including China, Brazil and France – have visited the archives website. On average, the archives website receives more than 40,000 hits per month.
To follow the progress of the Archives of Women's Political Communication, please visit www.womenspeecharchive.org.
Published: May 7, 2012