The Carrie Chapman Catt Center for Women and Politics is saying goodbye to 10 students who participated in the Community Leadership and Public Service certificate program and the Legacy of Heroines scholarship program.
The Catt Center provides numerous opportunities for students to get involved and gain leadership experience. During the 2011-2012 academic year, students had the opportunity to meet Christina Romer, former chair of the Council of Economic Advisers, who visited Iowa State in December through the Mary Louise Smith Chair in Women and Politics. Students also had the opportunity to take two leadership classes offered by the center – "Leadership Styles and Strategies in a Diversity Society" and "Women and Leadership."
Several students in the Community Leadership and Public Service certificate program and the Legacy of Heroines program were invited to attend a meeting with Catt Center donors, Mary Jo and Richard Stanley of Muscatine, IA, in April. Center staff members also were involved in three on-campus leadership conferences, in which students were encouraged to participate.
Finally, the center wrapped up the academic year with a dinner celebrating student leadership and honoring its graduates. The featured speaker at the dinner was Executive Vice President and Provost Elizabeth Hoffman, who discussed her leadership experiences as a graduate student; faculty member; and university dean, provost and president.
Below is an update on how several of the center's graduating students are using the experiences gained at Iowa State to start careers or continue their education:
Allison Baird, leadership certificate, is currently interviewing for several positions. She hopes to stay in the Midwest and work in higher education.
Kyle Bitterman, leadership certificate, will complete the U.S. Army Engineer Basic Officer Leadership course in Fort Leonard Wood, MO. After completion, he plans to return to Iowa State to pursue graduate school.
Akshali Gandhi, leadership certificate, is working this summer as a neighborhood planning intern with Kingsley Association, a non-profit organization in Pittsburgh, PA. She hopes to work with a low-income neighborhood to create a vision plan and community garden. The internship – which is part of an urban design program offered through Carnegie Mellon University – will continue until October.
Blake Hanson, leadership certificate, will attend Drake University law school in Des Moines, IA.
Tim Jardine, leadership certificate, has accepted a position as an account executive with Holmes Murphy and Associates in Des Moines, IA. He will work in the area of employee benefit insurance.
Emily Kuster, Legacy of Heroines scholar, has accepted a position as a production engineer with The Boeing Company in Everett, WA. She will be working on long-term process improvement and short-term production problems for the new Tanker 767.
Chandra Peterson, Legacy of Heroines scholar, will work for the Live Green! initiative this summer. Beginning next fall, she will attend the University of California-Berkeley law school. Her goal is to pursue a legal career related to international human rights law.
Congratulations to our graduating seniors!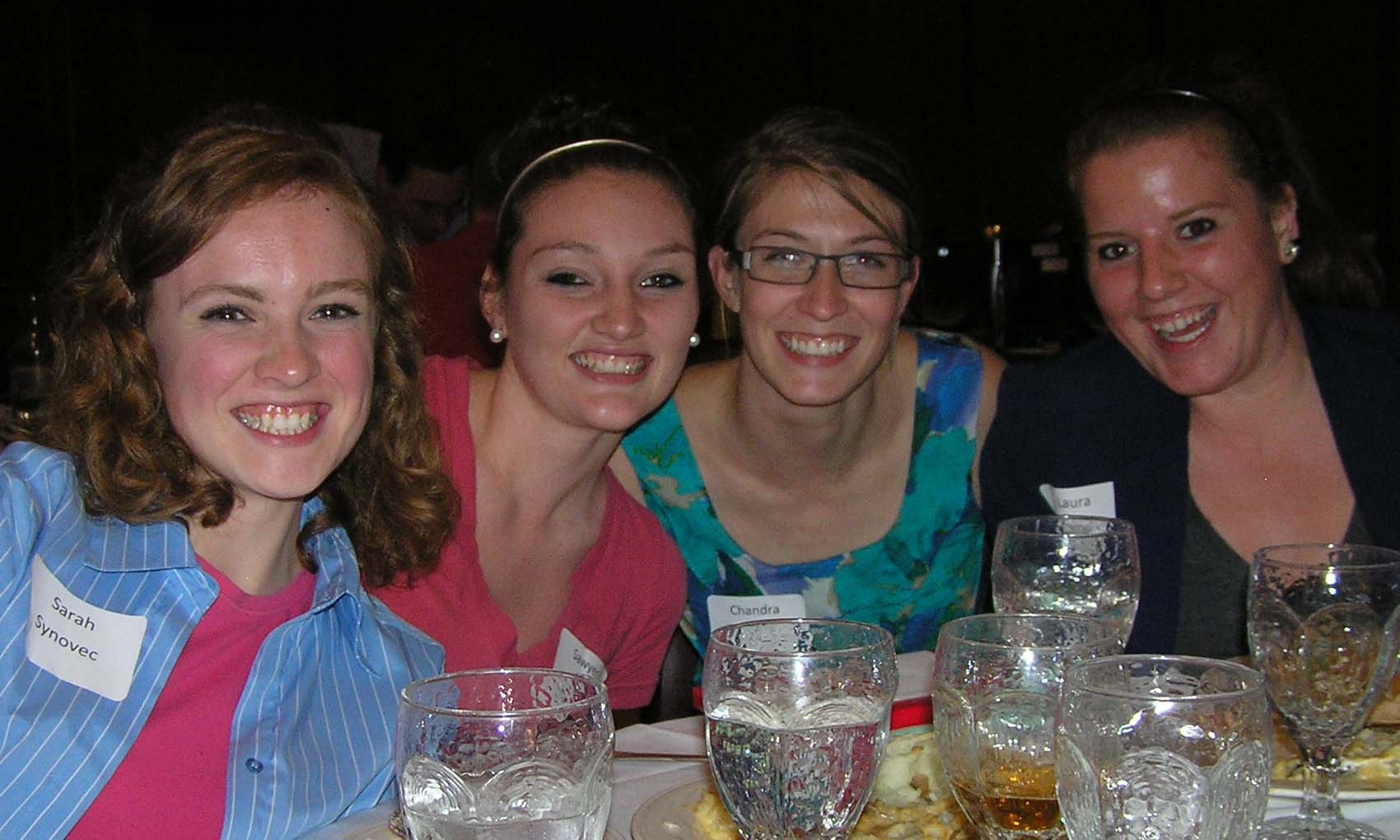 Published: May 7, 2012