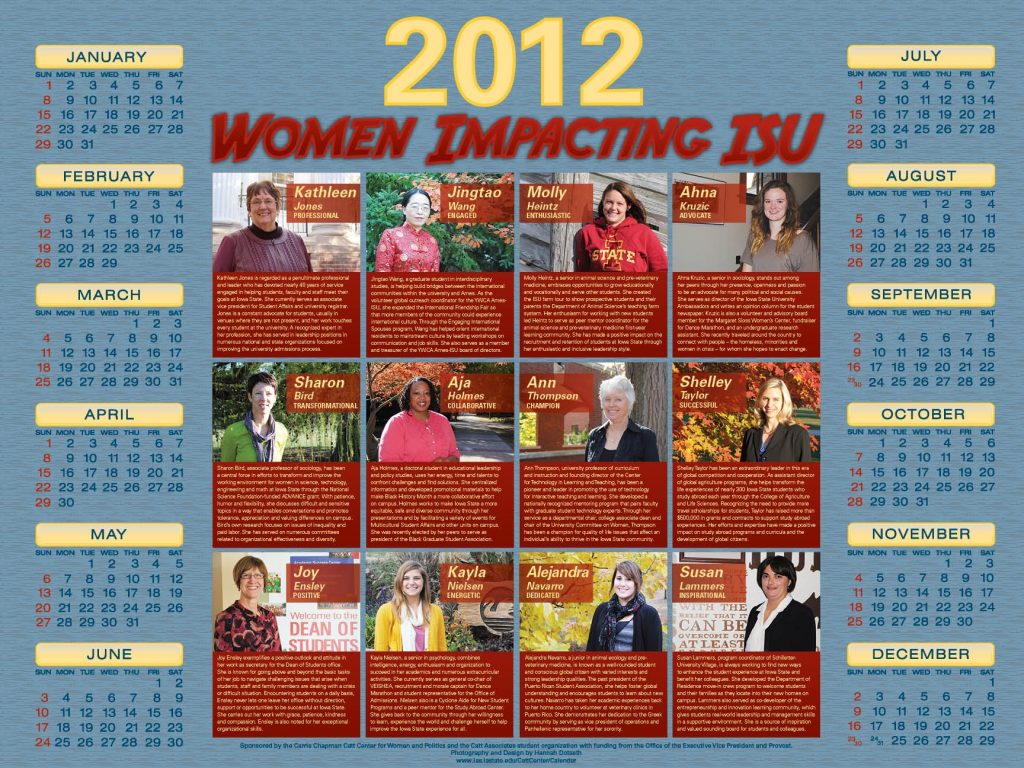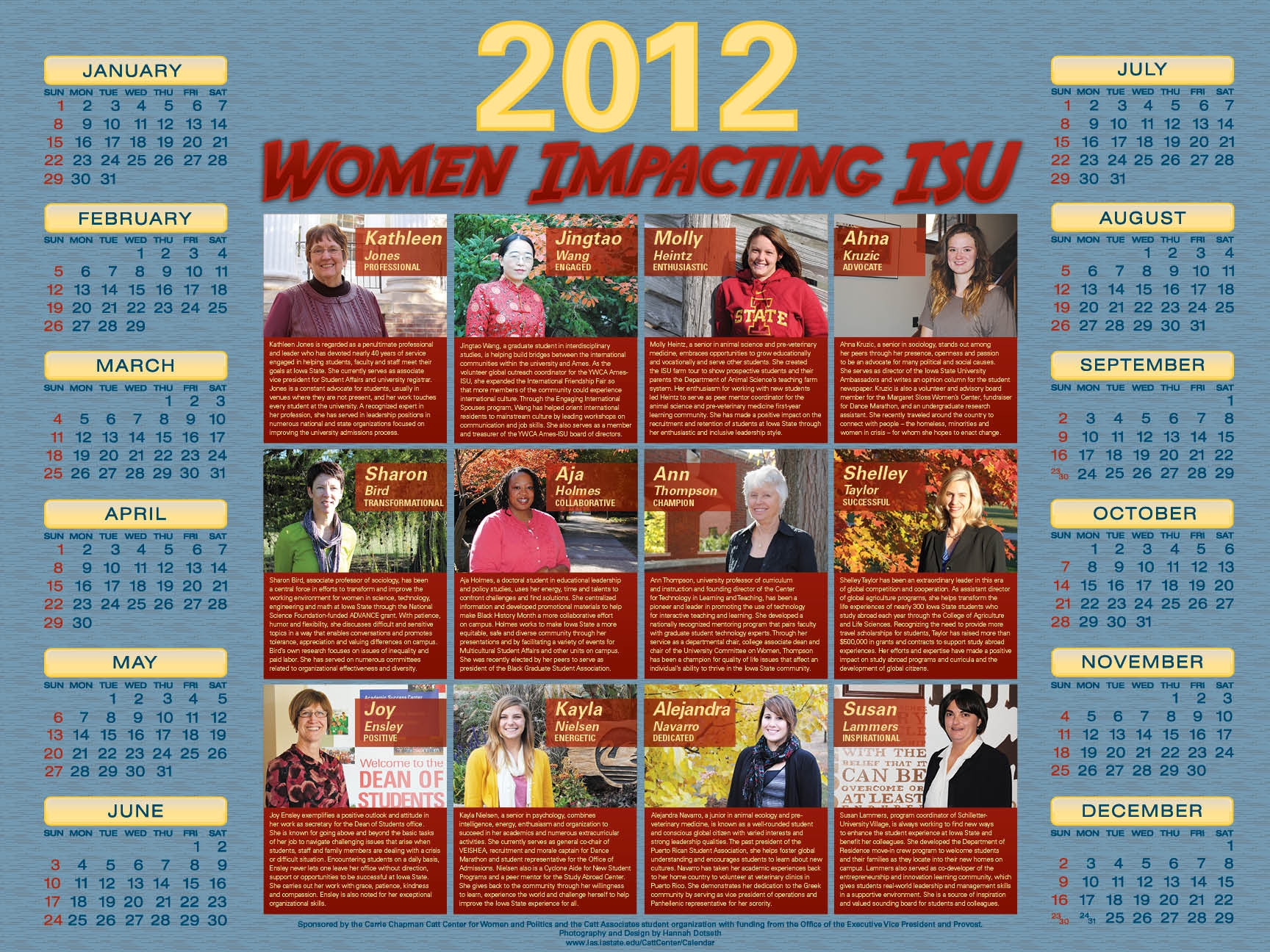 Students featured on the 2012 calendar are Molly Heintz, senior in animal science; Aja Holmes, doctoral student in educational leadership and policy studies; Ahna Kruzic, senior in sociology; Alejandra Navarro, senior in animal ecology; Kayla Nielsen, senior in psychology; and Jingtao Wang, graduate student in interdisciplinary studies.
Faculty and staff featured are Sharon Bird, associate professor of sociology; Joy Ensley, secretary for the Dean of Students office; Kathleen Jones, associate vice president of Student Affairs and registrar; Susan Lammers, manager of Schilletter/University Village; Shelley Taylor, director of study abroad for the College of Agriculture and Life Sciences; and Ann Thompson, university professor of curriculum and instruction.
The calendar was officially unveiled Jan. 12, 2012, at a reception to honor the women selected. The Carrie Chapman Catt Center for Women and Politics sponsors the calendar with funding provided by the Office of the Executive Vice President and Provost.
Read more details about the 2012 honorees.
Published: January 1, 2012