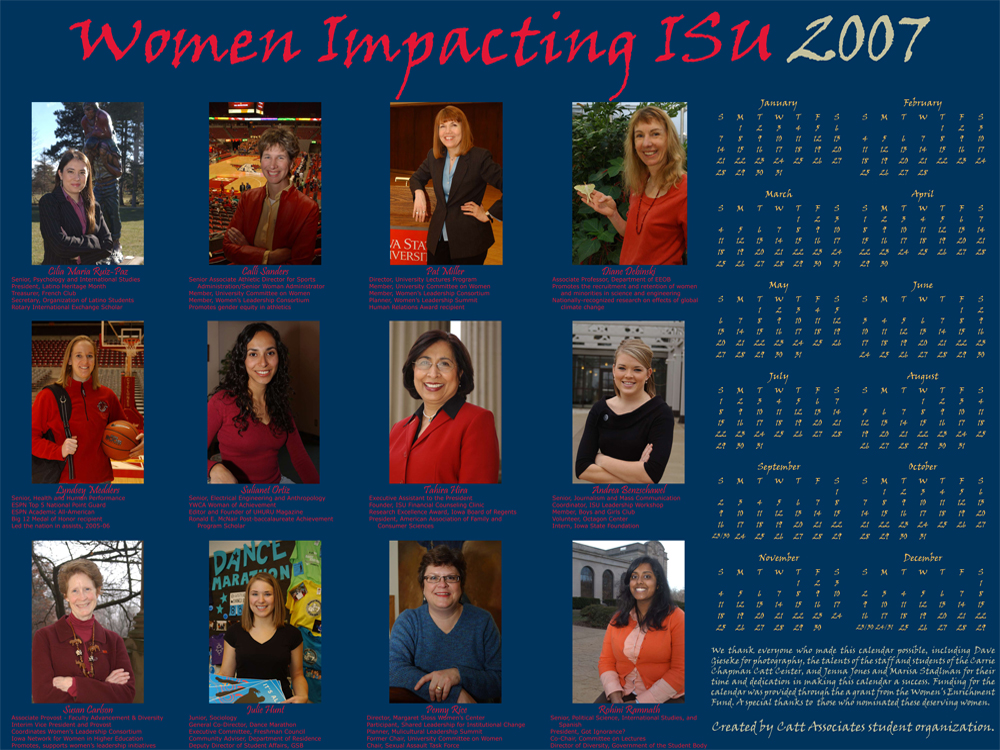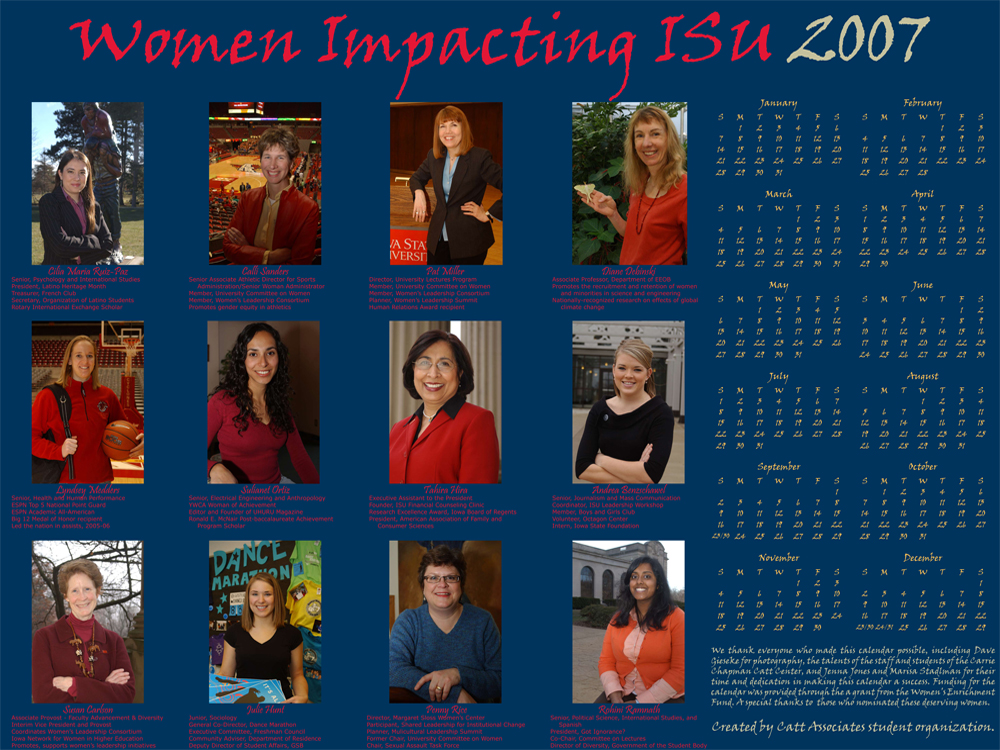 The Catt Associates, a student organization affiliated with Iowa State University's Catt Center for Women and Politics, unveiled a calendar featuring a dozen Iowa State women on Sunday, Jan. 21, at 2 p.m. in the Memorial Union's Oak Room. Approximately 70 students, staff, faculty and administrators were in attendance.
The calendar was coordinated by Catt Associate members Marisa Stadlman and Jenna Jones. Funding for the project was provided through a Women's Enrichment Mini Grant made available by the Office of the Provost. The photographer is Dave Gieseke, College of Liberal Arts and Sciences director of communications.
Faculty and staff selected include Susan Carlson, interim provost; Diane Debinski, associate professor of ecology, evolution and organismal biology; Tahira Hira, executive assistant to the president; Pat Miller, director of lectures; Penny Rice, women's center coordinator; and Calli Sanders, senior associate athletic director.
Students included on the calendar are Andrea Benzschawel, senior journalism and mass communication major; Julie Hunt, junior sociology major; Lyndsey Medders, senior health and human performance major; Sulianet Ortiz, senior electrical engineering and anthropology major; Rohini Ramnath, senior political science, international studies and Spanish major; and Cilia Ruiz-Paz, senior psychology and international studies major.
Read more details about the 2007 honorees.
Published: January 1, 2007